DAY 1/2 - Flight to Yakutsk
We depart from Europe via Moscow to Yakutsk, the capital of the autonomous republic Sacha in eastern Siberia. The flight from Moscow to Yakutsk passes 6 time zones and we arrive the next morning.
Upon arrival in Yakutsk we take our luggage and we are soon outside. It is a small airport and the cold immediately hits you when you open the doors. We immediately head for our first destination: a local farm in Tulagino, about 15 minutes drive away. We are welcomed by the farmer and peasant woman. They show us how they deal with the long cold winter. We see how horses drink from a hole that is kept open all winter in the 2-meter-thick layer of ice behind the farm. Then we get a traditional Sacha lunch. Everything is from the farm, organic. A specialty is Mors, a kind of juice of berry varieties. But also deep-frozen liver, which is known as a local delicacy. We also see how people get water in an area without water pipes.
In the afternoon we head to our hotel and relex for the rest of the day or go for a stroll through town. After dinner we will go for a short visit to the Ice Sculpture exhibition on the Lena river.
DAY 4 - Through the endless Taiga and across 'Zimniks'
We leave around 9 o'clock for our first leg to Oymyakon. The ride starts spectacularly with a crossing over the Lena river via a 'Zimnik', a road that runs across rivers or lakes in the winter and is maintained by the local authorities. The next stop is at the border between two regions. There we leave some food and drinks behind for the local gods and spirits.
There is always time to stop for photos and of course we keep an eye on the temperature as we get closer to the cold pole. We have lunch in Churapchinsky. Then we drive for a few hours on the Taiga. Just before we arrive at our simple accommodation in Chandyga we go over an iceroad near Nizhny Bestyakh. We stay in 2- or 3-person rooms.
Overnight stay
Local accomodation in Chandyga
DAY 4 - From the Taiga into the mountains to the cold pool
A long day with the final destination Oimjakon. After a few hours we reach the Werchojansk mountain range, but first we take pictures in the village of Teply Klyuch and the memorial of the victims of the Gulags (the prison camps of the Soviets). We stop several times for the fantastic view, among others at the Sharam river, at Devil Gate Bridge over the Agayakan and at a point where the mountains seem to split apart. In Kyumber we have lunch and refuel the cars for the final stage to Oimjakon on the Kolyma road that winds through the mountains.
We arrive at our accommodation in the evening. Oymyakon is a village in a region with several valleys that are also known as Oymyakon. The weather station is not located in the village, but cnear the town of Tomtor. The official record is -67.7°C, measured at the beginning of February 1893. In January and the first half of February, temperatures usually drop at night to values etween -45 and -55. Of course we check the thermometers all day while we're on the road, maybe we're already below -50 in the evening. As soon as we succeed, we toast on it with a glass of Russian vodka!
Overnight stay
Simple accommodation in Oymyakon or Tomtor
DAY 5 - Cold experiments and Sakha culture
We stay 2 nights in the Oymyakon vallei in simple, but warm accomodation. Usually this will be in a 2- or 3-person room with shared shower and toilet. Tourism has not yet penetrated here and hotels like we are used to do not exist. They always know how to keep their houses warm, so we are regularly in our t-shirt because otherwise it is too hot.
After breakfast we go - still in the twilight - for a ride of about 2 hours. We go on a quest to the lowest temperature in the valley. When it is cloudy we wait until the next morning. Then we visit Chyskhaan, the 'guardian of the North Pole', we receive a certificate and are allowed to take a picture with this man who is a striking appearance with his long beard.
Then we will probably do the most exciting of the whole trip: for those who want it, a short swim will be on the program! Near the village, part of a tributary is almost always open due to thermal influences. Of course everyone is free to try it, or to make only photos and video. It goes very fast, you are no longer than 10 seconds in the water and when you get out we are ready to get you dry and warm with towels.
In the afternoon we do the 'Coldpool games'. These are games that you can only do in extreme temperatures. Think of throwing hot water in the air and seeing it snowing over your head, or 'ice darts'. We see how the local population fishes under the ice in the Indigirka river.
In Tomtor we go to the local museum and we descend into an ice tunnel. This goes to a depth of 10 meters, a place where the ground is permanently frozen, the so-called permafrost. At this depth it is about 10 degrees below freezing all year round (even if it is 30 degrees in summer!) The permafrost is about 500 meters thick here.
After dinner, an evening with Sakha culture follows.
Overnight stay
Simple accommodation in Oimjakon or Tomtor
DAY 6 - Via reindeer camp back to Chandyga
Early in the morning we go back to Chandyga. We also take the time to find the coldest spot and obviously hope for a (personal) record below -50 (or even below -60!). On the way to Chandyga we stop in the village of Joecheyoejai to visit some reindeer drivers of Sakha republic. This visit is not guarenteed as these people are semi nomadic.
Overnight stay
Simple accommodation in Chandyga
DAY 7 - Back in the civilized world
The last part of the trip to the cold pool. We arrive around 6 o'clock in the evening in Yakutsk where we check in at our comfortable hotel. The evening is free to rest, have a descent dinner and view all the stunning photos that you shot at the pole of cold.
DAY 8 - Lenskie Stolby - Lena Pillars
After a good breakfast, an excursion to Lena Pillars (Lenskie Stolby) is on the program. It is a popular destination for the locals, both in winter and in summer. In the summer, large passenger ships sail off and on. We first drive through villages along the Lena, but the last hour we continue on the 'Zimnik' (on the ice of the river). This also goes much further on to remote cities in southern Siberiad. You can actually drive all the way to Olekminsk in the south.
We stop at Lenskie Stolby and behold the extraordinary rock formations. They are also called the Bryce Canyon of Siberia. A well-constructed path leads us to the top of the mountain in about 30 minutes, which towers just over 200 meters above the river. It is somewhat slippery, but fortunately there are fences that you can hold on to. On top you have a fantastic view over the Pillars and the Lena River which is 3 km wide here.
Many photos further we leave again to our hotel in Yakutsk. We stop at a frozen waterfall, a 15-minute walk. In the evening we have a joint farewell dinner and exchange stories.
Overnight stay
Tygyn Darkhan Hotel, Yakutsk (or similar)
After breakfast we are taken to the airport, a ride of 15 minutes. You fly back to your destination via Moscow.
good to know
You travel to distant regions with sometimes exceptional circumstances. Often you need a visa, but you will certainly have to take into account clothing. In addition, many countries have different plugs.
To visit Russia you need a passport and visa. The passport must be valid for at least 6 months after returning from Russia.
You can arrange the visa yourself or have it carried out by an intermediary at a cost.
We recommend that you apply for a visa at least 4 weeks before departure due to a sometimes long lead time at the Embassy. Via VFS Global you can apply for a visa yourself. Then you have to travel to The Hague to hand in the documents.
You also need an invitation, which we can arrange for you via our Russian partners.
No vaccinations are required for this area.
In Russia, plugs of type C and F are used. If you live in the Netherlands or Belgium, you do not need a travel plug in Russia.
In Yakutsk it is 8 hours later and in Oymyakon 9 hours later than in western Europe. For example, if it is 11 AM with us, then it is 7 PM in Yakutsk.
You are going to experience extreme cold, you have that certainty. Not comparable with what you have ever experienced. -30 is really much colder than -20 and how about -50 or even lower? A detailed packing list is provided in the travel information you receive from us.
In Yakutsk you have good reach, both for calls and for 4G internet. The costs depend on your provider and are often substantial.
We take a hotspot with which you can get a connection via WiFi, that is a free service from us. So you have the internet on the road (only Yakutsk and surroundings and elsewhere in a single place) We ask you to turn off all automatic updates of apps and photos to cloud services. It is often possible to call over the Internet, but here too we ask you to disable video.
n Yakutsk you can buy souvenirs in various shopping centers.
In Yakutsk there are several banks with ATMs. In addition, payments can be made with Mastercard or VISA in most places . Elsewhere else it is not possible and bills can only be settled with cash. For 1 euro you get about 70 rubles. Or in other words, 100 rubles is about € 1.40.
For security reasons, Dutch banks have set the bank cards with Cirrus / Maestro logo as standard for use within Europe. If you want to withdraw money in Russia, you have to change this institution (temporarily) to 'World'. Belgians can use their bank card in Russia without restrictions. Belgian banks charge Russia with Europe. Always check your own bank policy on this matter.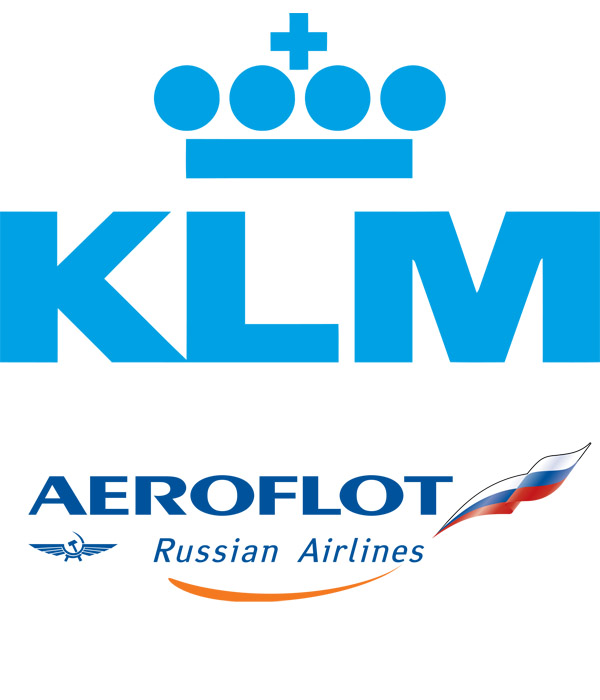 Flights with Aeroflot (and / or) KLM
We fly via Moscow to Yakutsk, the first part being operated by KLM or Aeroflot or another carrier. The second part is Aeroflot. Aeroflot is part of SkyTeam, just like KLM and has built a highly modernized fleet over the past 20 years.
Flights are always subject to changes by the airlines. If the flights are canceled or overbooked, we arrange an alternative.
You can book your flights yourself, or we will take care of that for you. Do you want to leave earlier or stay longer, let us know, we will make that possible!
Departure
Friday, February 1: In the morning departure for Moscow.
18:50 departure for Yakutsk
Saturday, February 2
07:50 arrival at Jakoetsk airport
Way back
Saturday 9 February
09:10 Departure from Yakutsk, arrival in Moscow 10:15
In the afternoon or evening back to your final destination